Posts for: January, 2014
By Progressive Dental
January 30, 2014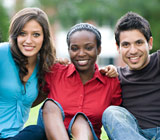 Kids do lots of changing in the teen years, as bodies and minds begin the process of becoming more "grown up." By now, parental reminders to brush teeth and go easy on sugary snacks might be met with rolled eyes and a groan. But there are still several ways that parents can help their teens to maintain good oral health.
1) Make sure kids get — and wear — a professionally made, custom-fitted mouthguard when playing sports.
The American Dental Association says athletes are 60 times more likely to suffer dental injury if they don't wear a mouthguard. These devices also protect the jaw, lips, cheeks, and tongue — not just the teeth. A mouthguard that's custom-made from a model of your child's teeth costs a little more, but offers greater protection than an off-the-shelf model.
2) Talk to your teens about the dangers of oral piercings.
Like tattoos and iPods, piercings are probably a sign of the times. But that doesn't make them harmless. Installing tongue and lip bolts creates a risk for the teeth and soft tissues that are nearby. Tooth chipping, sensitivity and pain, along with gum recession and infection, are some of the issues that may accompany an oral piercing. Remind teens that future dental problems may be a high price to pay for a fleeting fashion statement.
3) Get professional help if you — or your teen — develop an addiction to tobacco, alcohol or drugs, or an eating disorder.
Nobody wants to admit they aren't in control. But peer pressure, body image concerns and a host of other issues may lead teens into dangerous behaviors. The negative effect of various addictions on one's general health is well-documented; with respect to oral health, there are particular concerns. Tobacco not only stains the teeth, but causes changes in the mouth that can lead to oral cancer. Erosion of the tooth enamel is both a diagnostic signal of a potential eating disorder, and a problem that needs treatment. Don't hesitate to ask questions, particularly when an examination reveals a potential problem, and be sure to seek professional help when needed.
If you would like more information about helping your teen maintain good oral health, please contact us or schedule an appointment for a consultation. You can also learn more about this topic by reading the Dear Doctor magazine article "How to Help Your Child Develop the Best Habits for Oral Health."
By Progressive Dental
January 15, 2014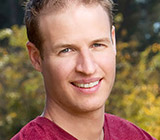 If you follow the hit TV reality show Amazing Race, you know that professional-hockey-playing brothers Bates and Anthony Battaglia won the $1 million prize in the latest globe-spanning competition. You may also have witnessed Anthony removing his false front teeth from time to time — like when he had to dive for pearls in Bora Bora. Since he plans to resume his sports career, Anthony wears a partial denture to fill the gap in his classic "hockey mouth." He has said that when he finally hangs up his skates, he will use some of his Amazing Race prize money to get new, permanent teeth. When it's time to get that new smile, Anthony, like many people, will have to choose between two good options for permanent tooth replacement.
The preferred option for most people is dental implants. In this system, tiny titanium posts substitute for the root part of your missing tooth (or teeth). These are placed beneath your gum line in a minor surgical procedure we perform right here at the dental office. The amazing thing about dental implants is that they actually fuse to your jawbone, allowing your replacement teeth to last a lifetime.
The titanium implant itself is not visible in the mouth; the part of an implant tooth that you see is the lifelike crown. Virtually indistinguishable from your natural teeth, the crown is attached to the implant above the gum line. Dental implants can be used to replace a single tooth, multiple teeth, or even all your teeth. You don't necessarily need one implant for every tooth because implants can support bridgework or even a complete set of prosthetic teeth.
The second-best option is a natural-tooth fixed bridge. In this system, we use healthy natural teeth on either side of the empty space left by a missing tooth (or teeth) as supports for one or more of the prosthetic teeth that will fill the gap. The downside is that in order to turn these healthy teeth into supports (which are referred to in dentistry as "abutments"), we need to remove some enamel and then cap them. This procedure can leave those teeth more prone to decay than they were before. But with regular dental exams and good oral hygiene on your part, bridgework can last many years.
Which system is right for you? That's a question we would be happy to help you determine... even if you haven't won a large jackpot or gone pearl diving in Bora Bora. If you've been looking forward to the day when you can have permanent replacement teeth, why wait? Contact us or schedule an appointment for a consultation. We will help you find your ideal solution to the problem of missing teeth! For more information, please see the Dear Doctor magazine articles "Dental Implants vs. Bridgework" and "Dental Implants: Your Third Set of Teeth."