Posts for tag: root canal
By Progressive Dental
August 23, 2018
Have you ever wondered how you'll be able to tell if you ever need a root canal? Although your dentist will provide a definitive diagnosis,
there are a few signs you may notice. Ann Arbor, MI, dentists Drs. Meridith and Bart Hall of Progressive dental perform root canals and provide other dental treatments that help you protect your smile.
What is a root canal?
Root canals replace infected or inflamed tooth pulp with flexible rubber fillings. The process is very similar to the steps used to fill teeth damaged by tooth decay. After your Ann Arbor dentist opens your tooth, he or she will remove the pulp, then clean the center of the tooth thoroughly. Tiny files will also be used to shape the small canals that extend into your roots. After adding a little antibiotic paste to the tooth, a temporary filling will be added to allow time for drainage. If your dentist is satisfied with the condition of your tooth, the permanent filling will be added during your next appointment in a week or two. In most cases, you'll also need a crown to help strengthen the tooth.
How can I tell if I need a root canal?
Many people experience a toothache if they have an inflammation or infection in their pulp. Pain may be severe, but that's not always the case. You may only notice mild pain that comes and goes initially. If you don't pay a visit to the dentist at this point, the pain may intensify and become more constant. You may also notice that chewing with the tooth sends jolts of pain through your mouth.
Has a tooth suddenly become sensitive to hot and cold temperatures? A pulp inflammation or infection may be to blame. Pain can intensify and remain heightened for as long as 30 minutes after you eat or drink.
Your tooth may not only hurt but might also look a little different. If your tooth looks darker than surrounding teeth, you may have a problem inside the pulp. Gum changes may also accompany inflammations or infections. You may notice that your gums hurt, look red and feel swollen.
It's particularly important to call the dentist immediately if you notice signs of a bacterial infection called a dental abscess. Common signs and symptoms include facial swelling, a pimple-like bump on the gum, fever, swollen lymph nodes, or pus around the tooth.
Keep your smile healthy with root canal therapy? If you experience any of these signs and symptoms, call Ann Arbor, MI, dentists Drs. Meridith and Bart Hall of Progressive Dental at (734) 930-4022 to schedule an appointment.
By Progressive Dental
June 01, 2015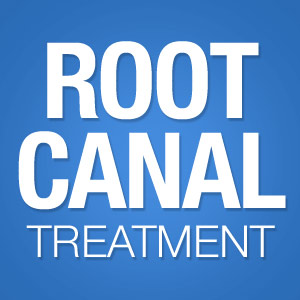 If there was an "Unsung Hero" award for dental procedures, the root canal treatment would win hands-down. Much aligned in popular culture, today's root canal treatment is actually a valuable tool for saving teeth that would otherwise be lost. And contrary to popular belief, root canal treatments don't cause pain — they relieve it.
To help you understand its true worth, here are some common questions and answers about the root canal treatment.
What problem does a root canal treatment fix?
A root canal treatment stops a bacterial infection that has invaded the innermost part of a tooth — the pulp — and is advancing toward the end of the root through small passageways known as root canals. Most people first notice the problem as a sharp pain in the affected tooth that may suddenly dissipate in a few days. The infection has attacked the inner pulp tissue, rich in nerve fibers; when the nerve fibers die they stop sending pain signals. The infection, however, hasn't died: as it advances, you may then begin to experience pain when you bite down or when you encounter hot foods. You may also notice tenderness and swelling in nearby gums.
How does the procedure stop the infection?
A root canal treatment removes all the infected or dead tissue and cleanses the pulp chamber. We enter the pulp chamber through a small access hole created in the tooth's biting surface. After tissue removal, we then "shape" and prepare the empty chamber and root canals (often with the aid of microscopic equipment) to be filled with a special filling. After filling, the tooth is then sealed to prevent re-infection (most often, we need to install a permanent crown at a subsequent visit for maximum protection).
How much pain can I expect during and after the procedure?
During the procedure, none — the tooth and surrounding gums are fully anesthetized before we begin the procedure. Afterward, you may experience mild discomfort for a few days that can be relieved with over-the-counter medications like aspirin or ibuprofen.
What's the ultimate value for a root canal treatment?
The procedure can save a tooth severely damaged by the infection. Even covered by an artificial crown, a living tooth continuing to exist and function normally within the mouth is usually more conducive for optimum oral health than an artificial tooth replacement.
If you would like more information on root canal treatments, please contact us or schedule an appointment for a consultation. You can also learn more about this topic by reading the Dear Doctor magazine article "Common Concerns About Root Canal Treatment."