Posts for tag: veneers
By Progressive Dental
March 15, 2018
Veneers offer the perfect solution for many cosmetic dental issues. Ann Arbor, MI, dentists Dr. Meridith Hall and Dr. Bart Hall of
Progressive Dental explain how your smile can benefit from veneers.
A thin layer of porcelain offers a dramatic transformation
Veneers are wafer-thin porcelain shells molded to fit the front surfaces of your teeth. They effectively conceal many types of imperfections that mar your tooth enamel but are so thin that they never feel heavy or uncomfortable. Many of the same cosmetic issues that can be improved with veneers can also be treated with crowns. Because crowns encase your entire tooth, healthy tooth structure from all four sides of the tooth must be removed to ensure that the restorations fit. Unlike crowns, veneers only require the removal of a very small amount of enamel.
Veneers are ideal for many cosmetic issues
Many flaws that affect the front of your teeth can be concealed with veneers. The translucent restorations are available in many shades of white, making them a good choice if you want to hide a single discolored tooth or whiten all of your teeth. Veneers are a popular alternative to teeth whitening treatment because they're very resistant to stains that dull teeth.
Do cracks, chips, bumps, pits or other flaws make you feel self-conscious about your smile? Veneers hide these common imperfections and instantly transform your smile. They're also an excellent option if you don't like the way a particular tooth looks or want to lengthen a tooth slightly. Veneers improve the appearance of a straight or twisted tooth and make any oddly shaped tooth look more uniform.
Orthodontic treatment can improve your smile if spacing issues cause gaps between teeth, but braces may not be necessary if you only have slight spaces between teeth. Thanks to the addition of veneers, those gaps between your teeth will disappear the instant your restorations are cemented to your teeth in our Ann Arbor office.
Veneer care is easy
You won't have to buy any special products or carry out a complicated oral hygiene routine if you have veneers. In fact, you'll just brush your teeth with non-abrasive toothpaste and floss as usual. Although veneers are designed to handle normal wear and tear, they can break if you eat very hard foods, gnaw on ice or use your teeth to open bottles or packages.
Makeover your smile with veneers! Call Ann Arbor, MI, dentists Drs. Meridith and Bart Hall of Progressive Dental at (734) 930-4022 to schedule your appointment.
By Progressive Dental
November 21, 2015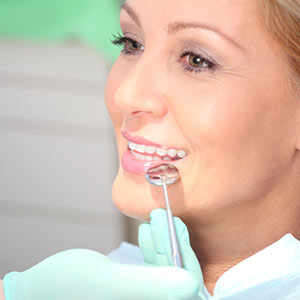 With its life-like color and texture, dental porcelain can restore a smile marred by decayed or damaged teeth. This durable ceramic material not only matches the varieties of individual tooth colors and hues, its translucence mimics the appearance of natural teeth. But perhaps its greatest benefit is its adaptability for use in a number of different applications, particularly veneers and crowns.
Veneers are thin layers of dental porcelain laminated together and permanently bonded to cover the visible outer side of a tooth to improve its appearance. Crowns, on the other hand, are "caps" of dental porcelain designed to completely cover a defective tooth.
Veneers and crowns share a number of similarities. Both can alter the color and shape of teeth, although crowns are used when more extensive tooth structure has been damaged. They're also "irreversible," meaning the tooth must be altered in such a way that it will always require a veneer or crown, though on some occasions a veneer can require no removal of tooth structure and can be reversible.
They do, however, have some differences as to the type of situation they address. Veneers are generally used where the affected teeth have a poor appearance (chipped, malformed or stained, for example) but are still structurally healthy. And although they do generally require some removal of tooth enamel to accommodate them (to minimize a "bulky" appearance), the reduction is much less than for a crown.
Crowns, on the other hand, restore teeth that have lost significant structure from disease, injury, stress-related grinding habits or the wearing effects of aging. Since they must contain enough mass to stand up to the normal biting forces a tooth must endure, a significant amount of the original tooth structure must be removed to accommodate them.
Which application we use will depend upon a thorough examination of your teeth. Once we've determined their condition and what you need, we can then recommend the best application for your situation. But regardless of whether we install a veneer or crown, using dental porcelain can help achieve an end result that's truly life-changing — a new, younger-looking smile.
If you would like more information on dental porcelain restorations, please contact us or schedule an appointment for a consultation. You can also learn more about this topic by reading the Dear Doctor magazine article "Porcelain Crowns & Veneers."